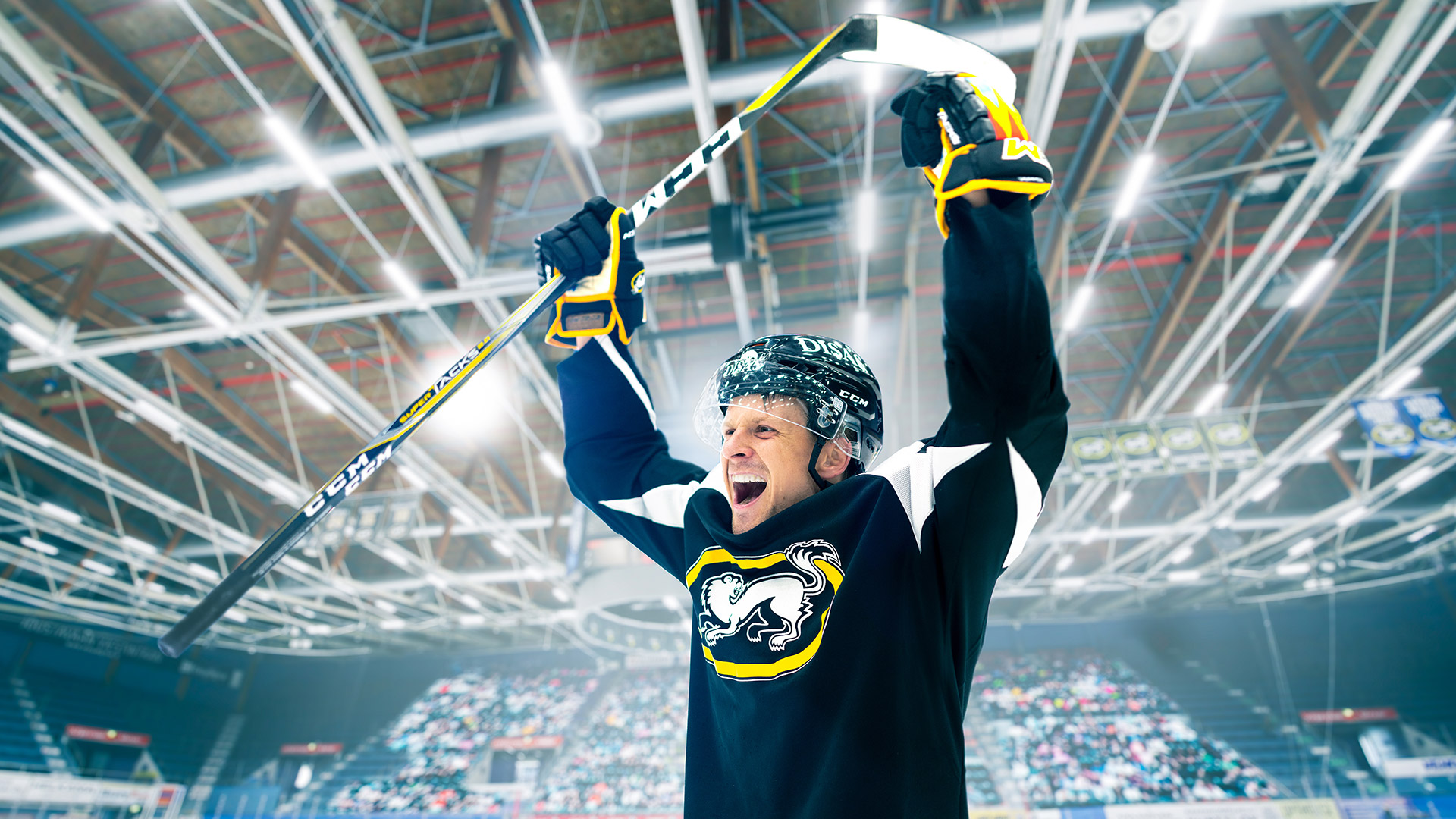 July 2, 2019
Why choose Greenled?
Greenled has successfully completed over 1,000 comprehensive lighting projects in over 10 countries. Looking for a new lighting solution? Find out why others have chosen Greenled.
1. TURNKEY SERVICE – working with us is easy
Updating the lighting solution of your property may feel like a daunting task. Maybe you wish you had more expertise or knowledge about the field, or you feel overwhelmed by the sheer amount of different service providers; maybe you wonder if good lighting even matters. And as is often the case in today's hectic work environment, you might be too busy to find out. You want to learn more but simply lack the time. Does this sound familiar?
In reality, purchasing a lighting solution is extremely easy when you have the right partner. Simply put: tell us what you want and need, and our lighting experts take care of everything else. All services in one place, with little to no effort. Greenled's turnkey service makes purchasing new lighting easy and effortless.
Needs assessment and lighting design: what kind of property do you have, what kind of work tasks, what kind of lighting is needed? We assess the situation and create a lighting plan based on the needs, including calculations to help with your decision.
Order, delivery and installation: Installation and commissioning of the new lighting solution including guidance by Greenled's own installation staff. We aim to cause minimal disturbance to your daily activities.
'Turnkey solutions are the heart of Greenled's expertise and the factor that separates us from our competition. You only need to sign the contract and open the door, and our installation personnel takes care of the rest - that's how easy it is! The energy savings of smart lighting usually cover the entire cost of the new lighting solution, which makes Greenled an easy, risk-free choice.'
Risto Leppänen
Director of Business Development, Greenled AB
The ease of turnkey solutions is not their only benefit. As the client, you're not acting as a project manager between many different parties. By cutting out the middle man, we improve cost efficiency and quality; Greenled plans and coordinates the whole project transparently. By outsourcing the responsibility for the project, you are benefitting from all areas of our lighting expertise: from financing to maintenance, modifications and warranties. Our turnkey solutions deliver all these services to you quickly with one signature.
'Lighting projects are easy for customers when they only have to stay in touch with one company. We take care of the whole project from design and manufacturing to installation and maintenance. Whenever you have questions about the warranty, you want to change something or need other services, we are just one phone call away. Since we are responsible for all areas of the project, we can better guarantee work and product quality, as well as price and be a real partner to you along the way.'

Risto Leppänen, Director of Business Development, Greenled AB
An excellent example of a successful turnkey project is Outotec Turula. Greenled assessed, designed and installed the new lighting solution of the machine shop. The client was able to avoid major investments since the project was completed with a lease agreement. The benefits are remarkable: every month, the new lighting saves up to 70% of energy compared to the old system, and the energy savings cover the cost of the new lighting solution. Even after the end of the service period, the new solution continues to save energy, decreasing the life-cycle costs of the solution.
2. CUSTOMER FOCUS – we understand your needs and the importance of good lighting
You're doing yourself a favour by choosing a professional service provider to find the best lighting solution. Lighting experts save you effort and time – and that's not all. Understanding different industries and customer needs, a broad knowledge of lighting and experience in different projects guarantee the best possible success for your lighting project.
As our customer, you're not expected to understand the nitty-gritty of lighting – you benefit from our expertise. We understand the importance of good lighting and your individual needs as a customer. We can customise the best lighting solution for you because of our core principles:
Expertise: Lighting has a deeper significance to people and to businesses than many might think. Appropriate lighting creates concrete added value to your business by improving quality, workplace safety and boosting sales. Good lighting also helps to save energy, money and protect the environment. We are lighting experts and forerunners in our field. Our business focuses on lighting and how it can help you to run your business in a more effortless, efficient manner. We provide individual products as well as full turnkey lighting solutions.
Knowledge of the field: Functional lighting means appropriate planning. In a retail store, good lighting attracts sales. In schools, lighting creates an inspiring learning environment. In hospitals, it supports well-being. In factories, high-quality lighting improves productivity, safety and comfort. Good lighting in sports halls and fields makes exercise more enjoyable. We understand the needs of different fields and the ways to provide added value. We have successfully completed nearly 1,000 comprehensive lighting projects in the public and private sectors in different Nordic countries. We use the right kind of lighting to help our customers succeed in their field.
Customised products: Standard solutions don't work on every occasion. That's why we work together with our customers to find the most suitable solution. We can customise light output, optics and other properties to best suit their intended use and your needs. This way we create optimal lighting that suits its purpose and your goals. Customisation does not necessarily translate to a significantly bigger cost or long delivery time. Thanks to Greenled's in-house production and product development, our deliveries are flexible and we are able to quickly react to your needs.
Greenled has been a reliable lighting partner of the Finnish retailing cooperative organisation S Group for years. The Sokos mall in Joensuu and its new lighting brought Greenled praise – understanding their business and needs created an excellent practical example of the added value that customised lighting solutions can create: lighting is used to guide the customers and highlight the products. One of the best outcomes has been an improved shopping experience. Which, of course, is exactly what the customer wanted.
 3. RESPONSIBILITY – together for a better world
Functional lighting creates added value and direct benefit for the customer, but in addition, it is valuable for the environment and society by improving the quality of life and creating comfort and well-being. Our products and services help you to save money and energy, while at the same time helping the environment. Together we can make the world a better place. Inspiring, right?
As our customer, you are creating a better world. Responsibility towards the environment, society and our customers are essential aspects of all of our activities.
We are a Finnish company. Our luminaires are produced at our Kempele factory using the best components on the market. This is how we can guarantee high quality and short delivery times.
We are responsible now and in the future. Sustainable development and recyclability are extremely important to us. We focus on sustainable product development, utilise new technology and create new products.
We emphasise responsibility in customer relationships. We keep our promises. We estimate risks and possible pitfalls to be able to deliver the products in the agreed timeframe.
'Responsibility is an important matter at Greenled; it ties to our relationship with our customers, with the society, to the well-being of our employees and with business success, which depends on acting on our principles. Responsibility includes high-quality work and products, maintainability, recyclability and, in general, products with a long lifespan. Responsibility is a part of all of our activity. We want to leave a better planet for the generations to come. Environmental issues are close to our hearts.'
Jaakko Hassinen
Business Development, International Operations, Greenled Oy
Responsibility towards the environment, society, customers and personnel show as caring. What we do together today shows in the future.
'Our business model is clear to our customers; we keep our promises. We have received a lot of positive feedback for our responsibility towards the customer. For example, even after the project has finished, sometimes a long time after, we still take care of things that are not entirely dependent on us. "Good job once again" is one of the comments I have heard quite often.'

Jaakko Hassinen, Business Development, International Operations, Greenled Oy
One excellent example that shows the effect of modern lighting on responsibility and sustainability is Otava printing house. One of their first requirements for a lighting supplier was decreasing their carbon footprint. Greenled helped create lighting that respects the environment, people and Finnish values. The new lighting helped the printing house cut energy use by up to 75% and emit 91 tonnes less carbon in a year compared to the previous lighting solution.
Whether your goal is to boost sales, improve workplace safety and comfort or enhance quality, we are here to customise the right lighting solution for your needs.