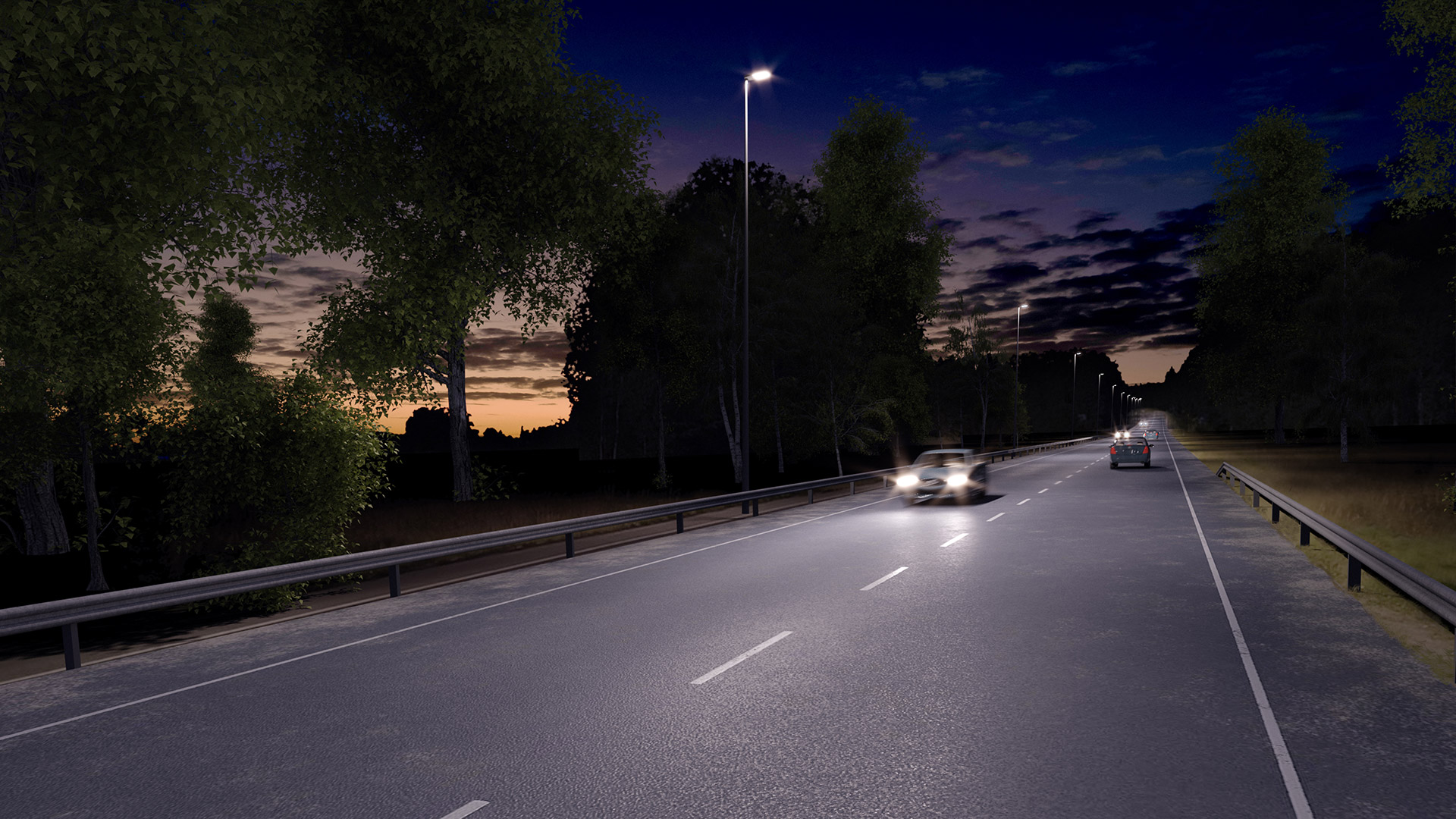 March 16, 2021
Vega M completes the Vega street and area lighting family
Greenled has launched a new Vega M street and area luminaire. This luminaire perfects the Vega lighting family, now with S, M and L versions available to meet your various street and area lighting needs.
The new Vega M's lumen output is especially suitable for roads maintained by the government and ELY Centres, from which the majority have yet to switch their lighting to modern LED technology.
According to Greenled's Sales Manager Jaakko Jääskeläinen, customers are eagerly awaiting the new product.
"Vega M fulfils a real need – for example, in Finland, there are plans to update the old lighting technology of the ELY roads in the next few years. With our new luminaire, we provide a highly competitive product for this demand"
Designed and manufactured in Finland, the Vega M is perfect for Scandinavian conditions, thanks to both its design and technical features. Just like its L and S siblings in the Vega product family, the new Vega M has outstanding customisation possibilities, and it also takes your Smart City needs into account.
Vega M luminaire's design is modern and streamlined but not overly conspicuous. Antti Ylipahkala, the Designer Engineer in charge of the product family, says the luminaire has been designed with client needs in mind from the outset.
"With this product, our years of experience designing street luminaires really shines through. Vega M is a cost-effective, high-quality luminaire which has been designed to endure Nordic conditions without compromise."
 Vega M luminaire deliveries will begin in summer 2021. Learn more by visiting our product page.