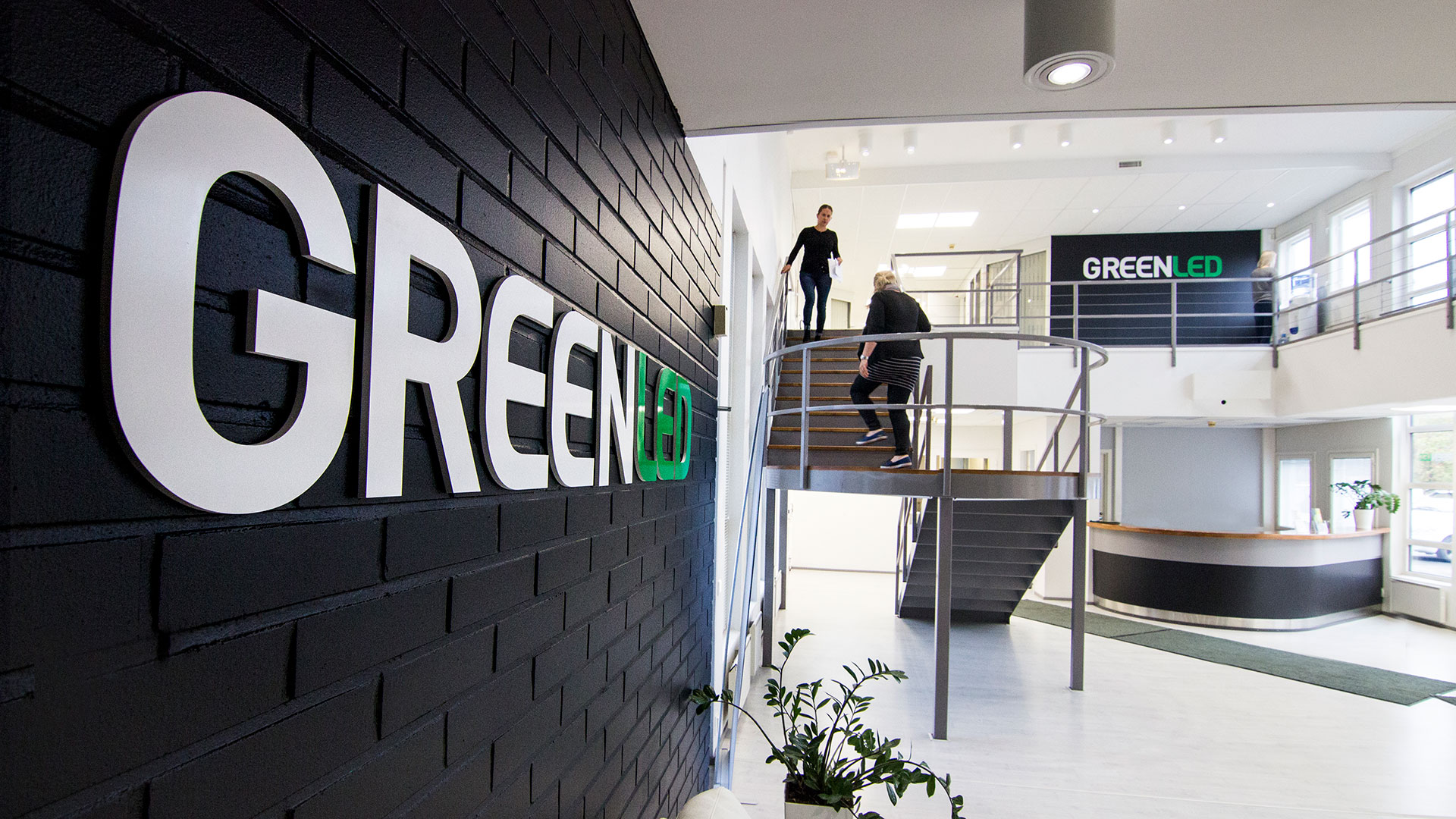 June 21, 2018
Salesperson for Greenled AB
Greenled AB is currently looking for a committed and driven Salesperson for our rapidly growing company.
There is currently a unique opportunity to join a winning team and a wonderful group of workmates. You will be working in a professional team with high ambitions to drive the company forward and grow quickly. For the right person, there are fantastic opportunities for future career development. As an employee of Greenled you will have a direct influence on the success of the business and a positive impact on the company environment. We therefore place a great deal of emphasis on a good fit between you and the company.
Business development, sales focus and entrepreneurialism are our key words. As a salesperson for Greenled you will be responsible for sales within the area of Indoor Lighting, and for developing Greenled's customer base and expanding our business.
We are looking for a skilled, driven, proactive and committed employee who would like to join a rapidly growing and professional environment. You also have a goal-oriented and motivated mindset and a can-do attitude. You have excellent communication skills in both Swedish and English, good technical understanding and are a good planner. We are looking for someone with 2-5 years of experience of B2B sales, while experience of public procurement is a plus. Greenled is a technology-oriented company, so your technical and commercial skills will help you in your day-to-day work.
Your focus will be on seeking out, finding and winning new business for the company in order to hit financial targets. In this role you will report to the Managing Director of Greenled AB. A driving licence is a requirement, as there are frequent customer visits. The role also includes participation in and preparation for trade fairs.
We recruit on an on ongoing basis, so if you would like to help shape Greenled's development in Sweden and be part of an international, energetic and positive team, please do not hesitate to send your application to info@greenled.se as soon as possible.
For any specific questions before submitting your application, please contact Per Lindblom (MD, Greenled AB) on +46 (0)70 420 1313.