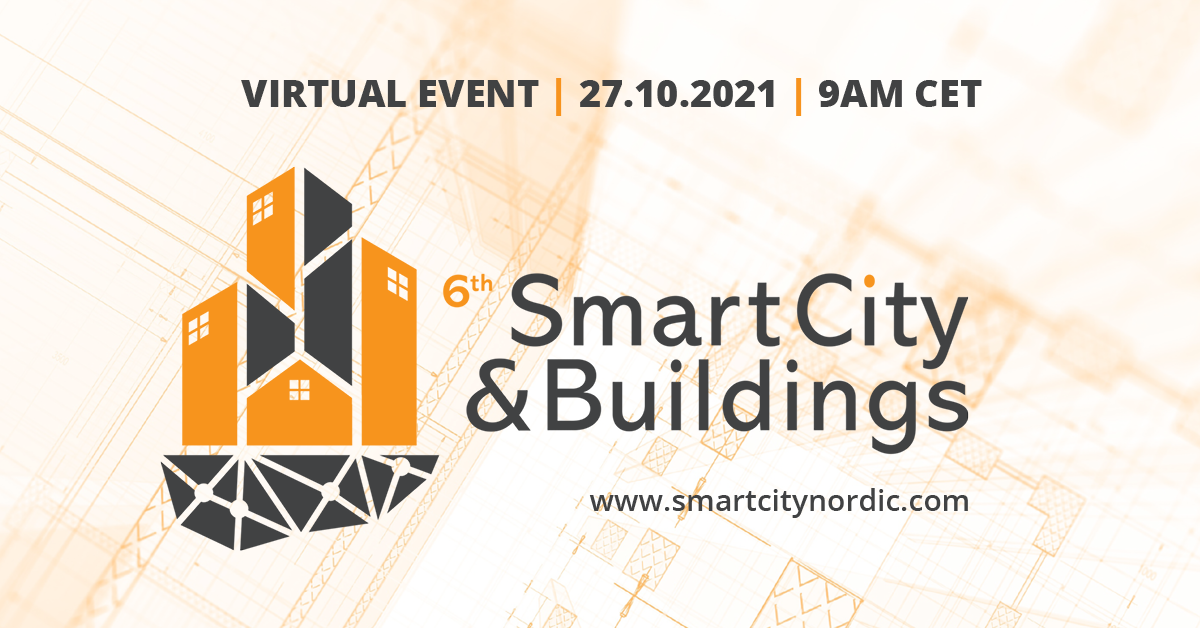 October 14, 2021
Greenled at the Smart City & Buildings 2021 event
Greenled is joining the Smart City & Buildings TV & event hybrid on the 27th of October. Our Group Director Tuomas Poskiparta will be presenting live from the studio at 1:15 PM CET.
RESILIENT, SUSTAINABLE, REPURPOSED NEW AGE CITIES
Smart City & Buildings 2021 agenda is built to guide you in building up smart, sustainable and resilient cities of the future. Better quality of life and urban areas that are increasingly connected, powered by smart technologies and at the same time adaptive societally.
Our Group Director Tuomas Poskiparta will be presenting live from the studio on the 27th of October at 1:15 PM CET with the following agenda:
Lighting: A Simple Commodity or a Value-Adding Part of Smart Buildings?
Towards joined ecosystems: lighting solutions as an open interface and source of data in building management
The impact of light on resident, tenant and employee experience: a human-centric view
How lighting affects what we aspire – the commercial impact and opportunities of smart lighting control
JOIN US FOR two Interesting deep dives
In addition to our presentation on the main agenda, we will be hosting two interesting 30-minute deep-dive discussions. Our Director of Development Vesa Vähänen will be hosting a discussion in Finnish on the topic of human-centric lighting:
Valon vaikutus ihmisen hyvinvointiin – totta vai tarua? (October 27th 11:15 AM CET & 12:15 PM EEST)
Miten valaistus vaikuttaa ihmisen hyvinvointiin ja vuorokausirytmiin? Nykyrakennusten valaistus on suunniteltu visuaalisen näkemisen lähtökohdista ja biologiset tekijät ovat jääneet huomiotta. Miksi valo tulisi huomioida osana kestävää kehitystä ja käyttäjälähtöistä rakennussuunnittelua?
Our second deep dive is hosted by our Sales Manager of Street Lighting Jaakko Jääskeläinen:
Future-proof Outdoor Lighting (October 27th 12:00 PM CET & 13:00 PM EEST)
Street lighting is going through a major shift relating to Smart City and the variety of different systems. While real-life examples are already seen, many cities and municipalities are only planning the future. Are you ready for the increasingly connected urban areas? Let's discuss how to enable future innovations with smart outdoor lighting.
On top of the astounding keynote speeches and deep dives, the 1-day event will include great discussions and valuable connections.