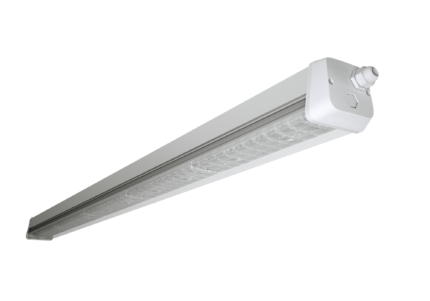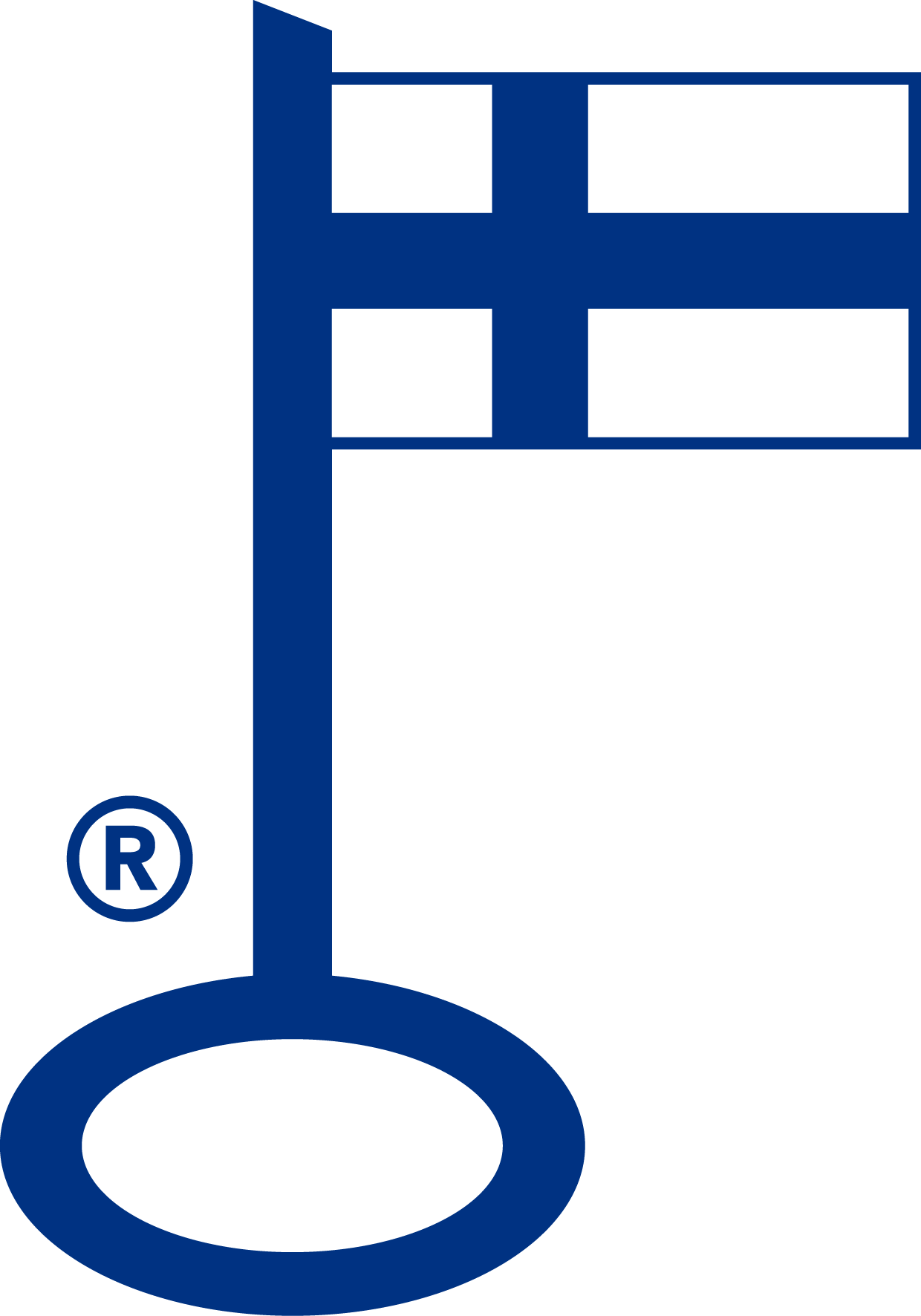 ECO S
ECO S is a new linear luminaire for generic lighting. It has a streamlined design language and a high level of environmental protection (IP65 & IK08). The luminaire is available in a range of different length, power and light distribution options for various environments.
The luminaire's pressure equalisation is based on a replaceable Gore filter, ensuring that the pressure-balancing air is kept clean in a controlled manner.
Benefits and suitability
Benefits
The luminaire's components and materials have been carefully selected to ensure energy efficiency and a long lifespan. Thanks to its high-quality optics, the luminaire delivers even and glare-free lighting. ECO S meets the needs of demanding environments and it has been designed to be easy to install and connect.
ECO S luminaire supports emergency lighting solutions made with Teknoware's addressed central systems.
Suitability
A linear luminaire to be widely applied in industry, warehouses and sport&exercise premises. Thanks to its set of light distributions ECO S luminaire fits very well to various installation height applications.
Product families and variants
| Model | Type Code | Power | Luminous flux | Luminaire Efficacy | Lifetime | Operating temperature |
| --- | --- | --- | --- | --- | --- | --- |
| GLES | GLES01P029 | 29 W | 4350 lm | 150 lm/W | L70F10>100000 h; L80F10=93000 h | -20°C - +45°C |
| GLES | GLES01P034 | 34 W | 5100 lm | 150 lm/W | L70F10>100000 h; L80F10=96000 h | -20°C - +45°C |
| GLES | GLES01P040 | 40 W | 5150 lm | 129 lm/W | L70F10>100000 h; L80F10=91000 h | -20°C - +45°C |
| GLES | GLES01P052 | 52 W | 7150 lm | 137 lm/W | L70F10>100000 h; L80F10>100000 h | -20°C - +35°C |
| GLES | GLES01P062 | 62 W | 9200 lm | 148 lm/W | L70F10>100000 h; L80F10>100000 h | -20°C - +45°C |
| GLES | GLES01P070 | 70 W | 10050 lm | 143 lm/W | L70F10>100000 h; L80F10=94000 h | -20°C - +35°C |
| GLES | GLES01P074 | 74 W | 10500 lm | 142 lm/W | L70F10>100000 h; L80F10=83000 h | -20°C - +35°C |
| GLES | GLES01P082 | 82 W | 11800 lm | 144 lm/W | L70F10=80000 h; L80F10=80000 h | -20°C - +30°C |
| GLES | GLES01P097 | 97 W | 13350 lm | 137 lm/W | L70F10=93000 h; L80F10=93000 h | -20°C - +30°C |
| GLES | GLES01P112 | 112 W | 16900 lm | 150 lm/W | L70F10>100000 h; L80F10>100000 h | -20°C - +50°C |
| GLES | GLES01P115 | 115 W | 17000 lm | 148 lm/W | L70F10>100000 h; L80F10>100000 h | -20°C - +40°C |
| GLES | GLES01P121 | 121 W | 15500 lm | 128 lm/W | L70F10=88000 h; L80F10=88000 h | -20°C - +35°C |
| GLES | GLES01P146 | 146 W | 20700 lm | 142 lm/W | L70F10>100000 h; L80F10>100000 h | -20°C - +40°C |
Dimensions
| Model | Type Code | Length (L) | Height (H) | Width (W) | Weight |
| --- | --- | --- | --- | --- | --- |
| GLES | GLES01P029 | 954 mm | 84 mm | 97 mm | 3 kg |
| GLES | GLES01P034 | 954 mm | 84 mm | 97 mm | 3 kg |
| GLES | GLES01P040 | 954 mm | 84 mm | 97 mm | 3 kg |
| GLES | GLES01P052 | 954 mm | 84 mm | 97 mm | 3 kg |
| GLES | GLES01P062 | 1254 mm | 84 mm | 97 mm | 4 kg |
| GLES | GLES01P070 | 1254 mm | 84 mm | 97 mm | 4 kg |
| GLES | GLES01P074 | 954 mm | 84 mm | 97 mm | 3 kg |
| GLES | GLES01P082 | 954 mm | 84 mm | 97 mm | 3 kg |
| GLES | GLES01P097 | 1254 mm | 84 mm | 97 mm | 4 kg |
| GLES | GLES01P112 | 1554 mm | 84 mm | 97 mm | 5 kg |
| GLES | GLES01P115 | 1254 mm | 84 mm | 97 mm | 4 kg |
| GLES | GLES01P121 | 1254 mm | 84 mm | 97 mm | 4 kg |
| GLES | GLES01P146 | 1554 mm | 84 mm | 97 mm | 5 kg |
General Description
| | |
| --- | --- |
| Colour Temperature: | 3000 K, 4000 K, 5000 K 1) 2) |
| Colour Rendering Index: | RA≥ 80 |
| Optic: | Narrow, medium wide, wide, frost |
| Light source shield: | PC |
| IP class: | IP65 |
| IK class: | IK08 |
| Supply voltage: | 202-254 Vac |
| Frequency: | 50-60 Hz |
| PF: | ≥0,9 |
| THD: | <20% |
Connection:

Internal chainable terminal block 5*2.5 mm2 or 3*2.5 mm2 and +/- DALI (both option with pre-assembled installation cable set)

Dimmability:
ON/OFF, DALI
Colour:
Anodized grey (option painted to RAL-coded colour)
Material of the luminaire body:
Aluminium
Guarantee:
5 years
Accessories (Installation):

Lighting suspension rail bracket, Mounting bracket, Bracket for Horizontal Wire, Adjustable surface mounting bracket, Adjustable lighting track bracket

Accessories (Others):

Through wiring set, chaining set, installation cable, installation cable with quick connectors (IP20),

assembly for address based central battery emergency lighting solutions (excluding 954mm long and 62 W versions)
Attachment and downloads